Born December 2, 1929, in Glasgow, Scotland, Harry Benson is a living legend in photography. He is best known for his work with celebrities and has won numerous awards for his photographs. He has also published several books on photography. Harry's photos have graced such notable magazines as Life, Vanity Fair, and The New Yorker, and over one hundred of his photos have appeared on the cover of People magazine. To say he is a prolific photographer would be an understatement. Harry continues to work today, even at eighty-eight years old, far beyond when most people would retire, simply because he loves doing it.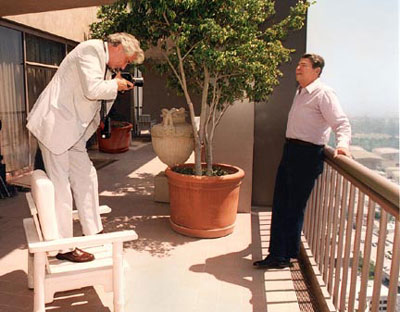 He is perhaps most famous for accompanying The Beatles on their first American tour in 1964, and his most famous photograph is of The Beatles having a pillow fight with each other at the Hotel Georges V in Paris. He has photographed numerous other celebrities, such as Michael Jackson (who allowed Harry access to his mysterious bedroom) and Elizabeth Taylor. He was standing next to Senator Robert Kennedy when Kennedy was shot in 1968 and has talked about how he knew he was witnessing a historic moment; he documented the aftermath with photographs and kept telling himself to fall apart over the personal aspect of it later, not right then because documenting it for history was more important than his personal reaction to it.
In fact, Harry has photographed politicians as well as actors and musicians and is the only photographer to have taken photographs of the past 12 US Presidents, beginning with Dwight D. Eisenhower and going all the way up to Donald Trump.
---
---
His work has been so extensive, prolific, and important he was awarded a CBE (Commander of the British Empire) from the Queen. A recently published book that chronicles his more than six decades of photographic prominence, Harry Benson: Persons of Interest. Another book about Harry came out around the same time as Persons of Interest, called The Beatles on the Road: 1964-1966.
Harry received the Lifetime Achievement Award from the International Center of Photography in New York on April 2007.
A documentary about Harry is available on Netflix called Harry Benson: Shoot First. Several famous people Harry photographed were interviewed for this documentary, including Alec Baldwin, Sharon Stone, Carl Bernstein, Dan Rather, Henry Kissinger, Pattie Davis, Bryant Gumbel, Joe Namath, Kerry Kennedy, Harry and his family, and more.
Needless to say, Harry is a popular and respected photographer. He has had forty gallery and solo museum exhibitions and published sixteen books in his career. His one-man exhibitions have been displayed at such notable institutions as The Smithsonian's National Portrait Gallery, the National Portrait Gallery in Edinburgh, Scotland, the Kelvingrove Museum of Art in Glasgow, the Tucson Museum of Fine Art, and the Palm Beach Norton Museum of Art.
In addition to the CBE he received from Queen Elizabeth II, Harry has also received three honorary Doctorate of Letters degrees from St. Andrews University, Glasgow University, and Glasgow Caledonian University. He has an Honorary Fellow of London's Royal Photographic Society, a LUCIE award, and an induction into the International Photography Hall of Fame. He has twice been named NPPA Magazine's Photographer of the Year.
Harry has been around to photograph some of the most important events in modern history. For example, he was marching with Dr. Martin Luther King, Jr. during the Civil Rights Movement of the 1960s and took photographs of these marches. He has photographed Sir Winston Churchill, French president Charles de Gaulle, Queen Elizabeth II in Buckingham Palace, Kate Moss, Amy Winehouse, and Andy Warhol. There is hardly a celebrity worldwide who has not encountered Harry Benson. Those who he has not photographed have certainly heard of him. Harry is as much a celebrity in the photography world as the celebrities and famous politicians he photographs.
While Harry was under contract to Life Magazine for thirty years, that is certainly not the only publication that his photographs over the decades have graced. Time, W, Newsweek, French Vogue, Forbes, Quest, Town & Country, People, Architectural Digest, and so many more have published Harry Benson's photographic work and continue to do so.
Harry is married to Gigi and has two daughters, Wendy and Tessa. His daughters both live in Los Angeles with their families, and Wendy Benson is a moderately well-known actress in her own right. Gigi works with Harry on putting together his books and exhibitions.
It seems as if Harry has been in the photography business forever. However, he started it as a hobby in Glasgow as a teenager. He began working as a photographer for the Daily Express from 1958 to 1964. His assignment to come with The Beatles to America on their first American tour was the turning point in his career, and the famous "pillow fight" photograph made Harry famous himself. His photography style is considered aggressive and on-the-spot, as he has an immediacy about him in capturing what he believes are or will be iconic images as they happen. This immediacy about his photography has set him far apart from other pop culture photographers. No one else, not even the infamous Hollywood and British paparazzi, has been able to capture iconic images as they are happening in quite the artistic, stylish, and above all, intimate way that Harry Benson does it.
Harry was there when Richard Nixon resigned as US President, he was with Coretta Scott King at Martin Luther King, Jr.'s funeral, he caught Willie Nelson taking a bubble bath and photographed it, and he photographed Ronald and Nancy Reagan dancing with joy amid political turmoil.
These one-of-a-kinds, intimate moments he is so good at capturing have set Harry Benson far above the rest. They are what has made him the world's most famous pop culture and cultural photographer.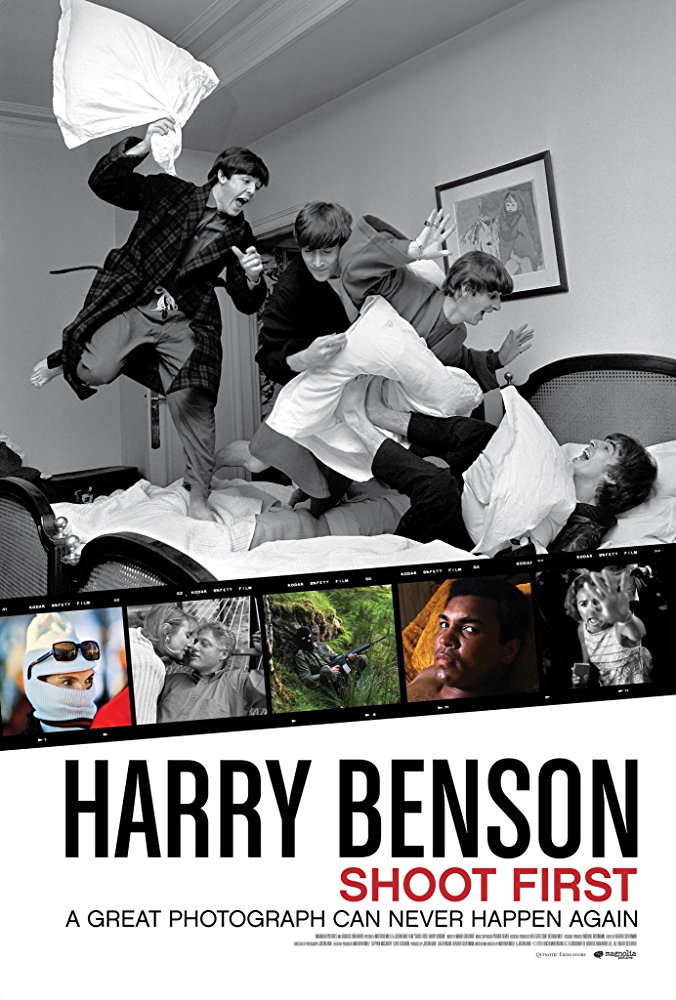 ---